Acc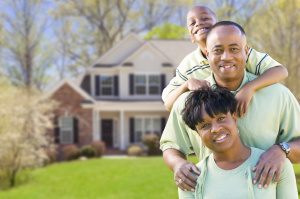 ording to the National Association of Realtor® (NAR) 2016 was one of the best years for the real estate indus
try since 2006
Total existing-home sales, which are completed transactions including single-family homes, townhomes, condos, and co-ops closed 2016 at 5.45 million sales, surpassing 2015 (5.25 million). It was the highest total for existing-home sales since 2006 (6.48 million), NAR reported.
"Solid job creation throughout 2016 and exceptionally low mortgage rates translated into a good year for the housing market," says Lawrence Yun, NAR's chief economist.
However, the final month of 2016 saw existing-home sales drop 2.8 percent to a seasonally adjusted annual rate of 5.49 million, NARreported as sales in December were only 0.7 percent higher than a year ago.
"While a lack of listings and fast rising home prices was a headwind all year, the surge in rates since early November ultimately caught some prospective buyers off guard and dimmed their appetite or ability to buy a home as 2016 came to an end," Yun says.
5 Key Stats From December's Housing Report
Here's a closer look at some key indicators from NAR's December existing-home sales report.
1. Home prices: Median existing-home price for all housing types in December was $232,200, up 4 percent from a year ago ($223,200).
2. Days on the market: Thirty-seven percent of homes sold in December were on the market for less than a month. Properties, on average, stayed on the market for 52 days in December, up from 43 days in November but down from a year ago (58 days). Non-distressed homes took an average of 50 days to sell while short sales took the longest at a median of 97 days on the market in December. Foreclosures sold in 53 days, on average.
3. Cash sales: All-cash sales comprised 21 percent of transactions in December, down from 24 percent a year ago. Individual investors make up the bulk of cash sales. They accounted for 15 percent of homes purchased in December, unchanged from a year ago.
4. Distressed sales: Foreclosures and short sales ticked up to 7 percent in December, up from 6 percent in November. Still, distressed sales are down from 8 percent a year ago.
5. Inventories: Total housing inventory at the end of December fell 10.8 percent to 1.65 million existing homes available for sale, the lowest level since NAR began tracking the supply of all housing types in 1999. Inventory is now 6.3 percent lower than a year ago.
Some of the factors suppressing sales in December may continue in 2017.
"Housing affordability for both buying and renting remains a pressing concern because of another year of insufficient home construction," says Yun. "Given current population and economic growth trends, housing starts should be in the range of 1.5 million to 1.6 million completions and not stuck at recessionary levels. More needs to be done to address the regulatory and cost burdens preventing builders from ramping up production."
If you decide to venture into the real estate market in 2017, make sure you have the right title company. Property Title & Escrow, LLC can help you make sure your real estate sale goes slowly.
Real Estate Trends By Region
Here's a closer look at how existing-home sales performed in December across the country:
• Northeast: existing-home sales decreased 6.2 percent to an annual rate of 760,000, but remain 2.7 percent above a year ago. Median price: $245,900, which is 3.8 percent below December 2015.
• Midwest: existing-home sales fell 3.8 percent to an annual rate of 1.28 million in December, but remain 2.4 percent above a year ago. Median price: $178,400, up 4.6 percent from a year ago.
• South: existing-home sales were unchanged from November, remaining at an annual rate of 2.25 million. Sales are now 0.4 percent above a year ago. Median price: $207,600, up 6.5 percent from a year ago.
• West: existing-home sales dropped 4.8 percent to an annual rate of 1.20 million in December, and are now 1.6 percent below a year ago. Median price: $341,000, up 6 percent from December 2015.
Source: National Association of REALTORS®